The AfriFOODlinks consortium of 26 partners and 20 cities came together in Kisumu, Kenya from 19-23 June 2023 for their first in-person meeting.
African cities lead the way into a new era of food system collaboration
Last month, mayors, city officials and global experts gathered in Kisumu, Kenya, to chart a new path for food systems research in Africa. The meeting marked a significant milestone in the ambitious urban food systems project, AfriFOODlinks, and served to inspire collaborative and innovative action on food systems governance across the continent.
Africa is currently undergoing an immense transition, with its urban population experiencing rapid growth. From an estimated 200 million (31% of Africa's total population) in 1990, it rose to 548 million (43%) in 2018 and is projected to reach 1,489 million (59%) by 2050. This urbanisation trend places cities and their governments at the centre of efforts to address  high levels of food insecurity, poverty, and malnutrition. Over the next four years, AfriFOODlinks aims to connect with, and meaningfully impact, at least 65 cities, establishing a foundation for ongoing collaboration and knowledge sharing between cities in Africa and Europe.
In his opening address of this immersive four-day gathering, Governor of Kisumu, the Honourable Professor Anyang' Nyong'o, acknowledged, "The future of Africa is urban, and we need to think critically about how to feed our growing populations. We must look at the whole food value chain and the links between urban and rural."
AfriFOODlinks is groundbreaking in that it is one of the largest EU Horizon Grants to have been awarded to a consortium led by African Institutions. This African leadership of African research marks an important milestone in Africa's knowledge sovereignty.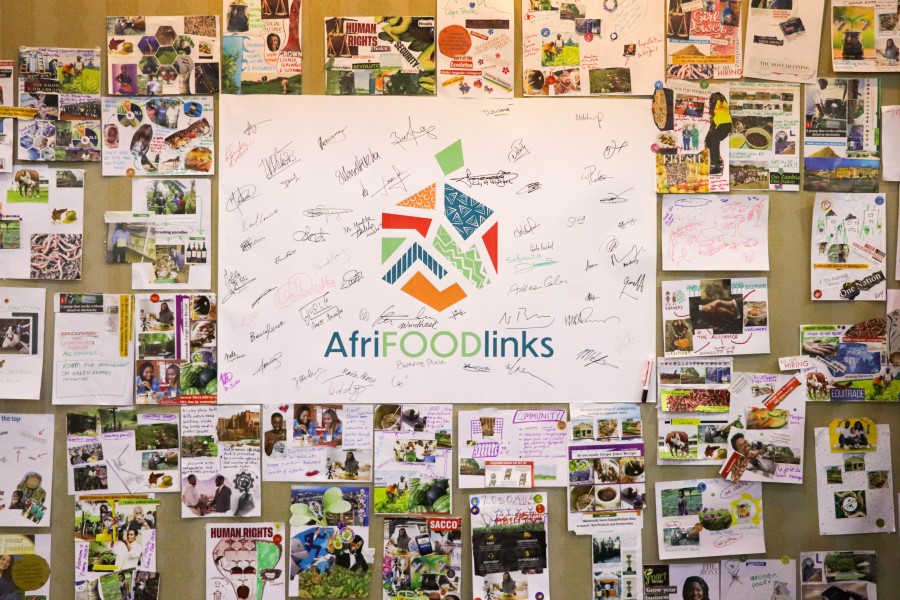 Emphasising the importance of creating and strengthening linkages between  actors in different regions, Kobie Brand, Regional Director of ICLEI Africa, stressed that "Local government has a key role to play in driving global sustainability. ICLEI Africa is delighted to be coordinating such an ambitious project, which seeks to empower local governments, their partners, and their citizens by changing the way we do research, make decisions, and resource businesses and infrastructure development."
Resourcing and capacity building of city officials and local governments is an essential aspect of transforming urban food systems. AfriFOODlinks will promote inclusive multi-actor governance, equipping public officials with the necessary tools to effectively shape their food systems. As Paul Currie, Associate Director of Urban Systems at ICLEI Africa,  notes "Cities learn best from each other and by incorporating local knowledge into policy development, the project aims to empower both citizens and city officials to take more effective action in their cities."
The project aims to facilitate collaboration and co-learning among cities, recognising that there is no one-size-fits-all solution to address challenges faced by urban food systems. By sharing knowledge and developing contextually relevant solutions, AfriFOODlinks seeks to enhance the resilience of food systems and improve access to nourishing foods.
As part of its efforts, AfriFOODlinks is curating a crowd-sourced centralised knowledge repository for key resources about urban food systems. The knowledge hub will showcase a variety of resource types, including photo essays, poetry, city strategies and policies, reports, infographics, and more. These diverse forms of knowledge and creative storytelling, often overlooked in mainstream research, provide vital information about our experiences of food systems and the food systems themselves.
The Kisumu meeting also saw delegates commit to a bold plan of action which included support to small businesses and youth.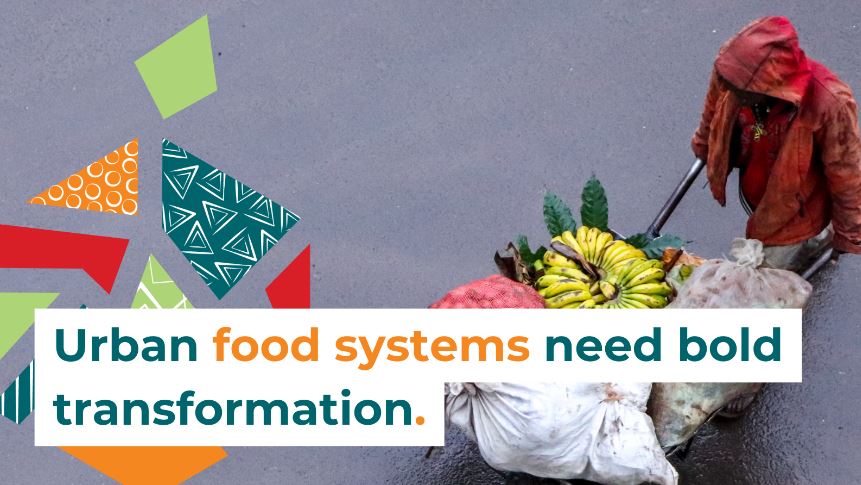 Under this plan of action, cities and their partners will accelerate the growth of innovative, women- and youth-led agri-food businesses; and launch a youth ambassadors programme which will equip youth ambassadors from project cities to take action and connect them with city decision-makers and channels for making positive change in their cities.
Urban food systems need bold transformation. AfriFOODlinks creatively unlocks this transition and will drive change in over 65 cities. Bringing together more than 26  partners from across Africa and Europe, this four-year project is funded by the European Union and coordinated by ICLEI Africa.